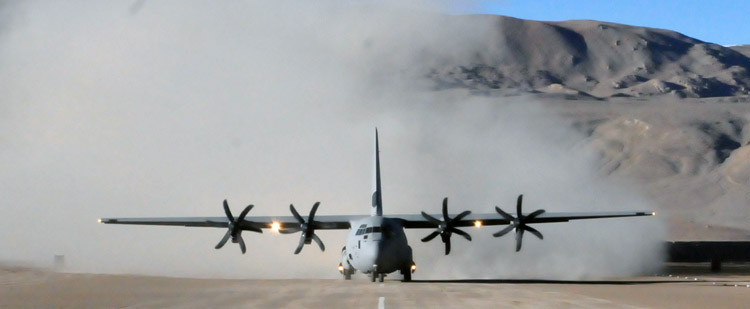 IAF C-130J-30 Super Hercules makes a historic landing at Daulat Beg Oldie (DBO)
Lockheed Martin (LM) looks forward to meaningful engagement with our customers, partners, and peers in India and the global defense industry in Bengaluru this February, during Aero India.
The programs LM shall be presenting include the peerless C-130J Hercules (of which India operates 11, one of which made headlines around the world for achieving the daunting feat of landing at the highest landing strip in the world in the Himalayan Mountains - Daulat Beg Oldi - in 2013), the F-16 fighter jet, an equally impressive and proven platform for which LM previously announced future potential production of wings in India in partnership with Tata Advanced Systems; helicopters the S-92, MH-60R, CH-53K and S-76; Javelin - the world's most versatile precision weapon system, as well as the INDAGO unmanned aerial system (UAS) which presents payload options and advanced ground control software that helps users accomplish a diverse set of missions.
F-16 fighter jet
LM shall be involved with the upcoming Start-Up Showcase, and the Women in Aviation event and Women's Day - activities and occasions that sync with their social responsibility efforts in India, which LM believe are critical to progress and capability development at a grassroots level - and through their investment and involvement in the India Innovation Growth Program, participating in a number of Innovation-related activity including the Drone Olympics and 2019 Aero India Start-up Workshop and Showcase.
LM is excited to be at Aero India 2019, and looks forward to the show and to engaging with the various arms of the Indian armed services as well as industry partners, peers and the public.