UVision-USA will deepen the company's support of the US market and the growing demand for its advanced lethal loitering systems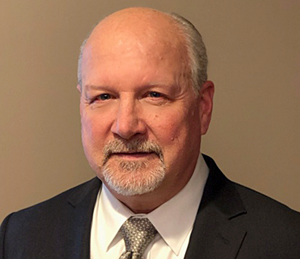 Jim Truxel- UVision-USA CEO
UVision Air Ltd.-a global pioneer in the area of lethal loitering systems of all sizes & missions -expands its worldwide presence with the establishment of UVision-USA, a fully owned subsidiary by UVision Air Ltd., that will focus on the US Market. UVision-USA will deepen the company's sales & marketing efforts in the US & North America markets and support the growing demand for its advanced lethal loitering systems.
The establishment of the US subsidiary is an integral part of the company's ongoing expansion of operations in the international market in general and in the United States in particular, in response to the need identified by the company that has arisen in the US market.
UVision-USA will act as an independent US Company and will assist in improving accessibility and availability for the US customers.
According to Noam Levitt, CEO of UVision, "The establishment of the subsidiary in the US is a result of our understanding of the need for independent local representation and is another step in the expansion of our support and deepening of our commitment to our customers in the US market. UVision has partnered with a few US Companies and developed a very successful cooperation with Raytheon, for the adaptation of our advanced lethal loitering systems to the specific demands of the US Army. The new company will enable us to further improve our high level, rapid response to our US customers, and we hope in the future also to broaden our production operations in the US, which will provide both local jobs and transfer of technology (TOT)."
Mr. Jim Truxel has been appointed to the position of UVision-USA CEO. Mr. Truxel has a proven record of successfully introducing foreign business technologies tothe US market. His last position was Vice President Business Development at SAAB Technologies with a focus in the areas of Tactical Solutions, Rugged Electronics for armored vehicles, CBRNE solutions and Expeditionary Maintenance Solutions for fighter aircraft.
Mr. Levitt continued, "I want to wish Mr. Jim Truxel great success on his appointment as CEO of UVision-USA, and have the utmost confidence that his extensive experience will help promote UVision both in the US and globally."