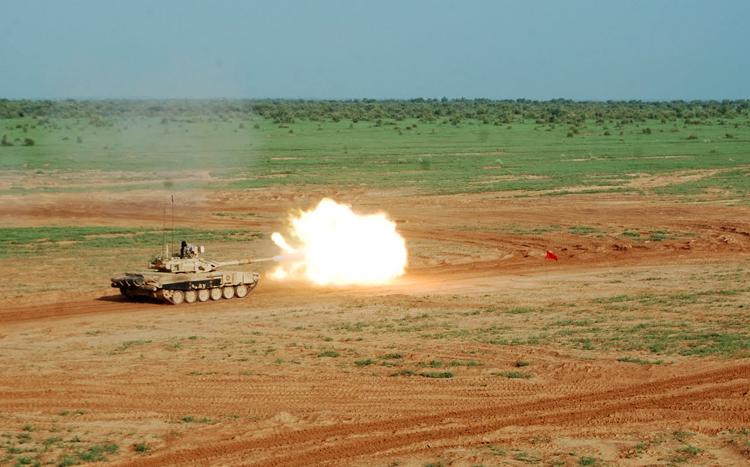 The Make in India emphasis in military procurements continues, with the Defence Acquisition Council seeking indigenisation of high-end ammunition like the APFSDS for the T-90 and T-72 main battle tanks
India's Defence Acquisition Council (DAC) on September 13 approved indigenous production of armour-piercing tank ammunition and automated mine-laying equipment while giving the go-ahead for military procurements worth 2,000 Crore.
"Maintaining focus on the 'Make in India' initiative, the DAC accorded approval for indigenous development and production of the main gun 125mm Armour Piercing Fin Stabilised Discarding-Sabot (APFSDS) ammunition for T-72/T-90 tanks by the Indian Industry, which would substantially enhance the enemy armour penetration capability," Defence spokesperson Bharat Bhushan Babu stated.
"The DAC also approved procurement of Defence Research and Development Organisation (DRDO)-developed and Industry-manufactured Mechanical Mine Layer (Self Propelled) to improve automated mine-laying capability with the Indian Army," he added.
The DAC meeting was chaired by Defence Minister Rajnath Singh, and attended by the Vice-Chiefs of the services besides Defence Secretary Ajay Kumar and Director General (Acquisitions) Apurva Chandra.