The small, lightweight system uses a unified radar and camera system to provide a tactical solution for forces on the move
EUROSATORY Defense & Security International Exhibition 2018, June 11-15, Paris, Hall 6 #C708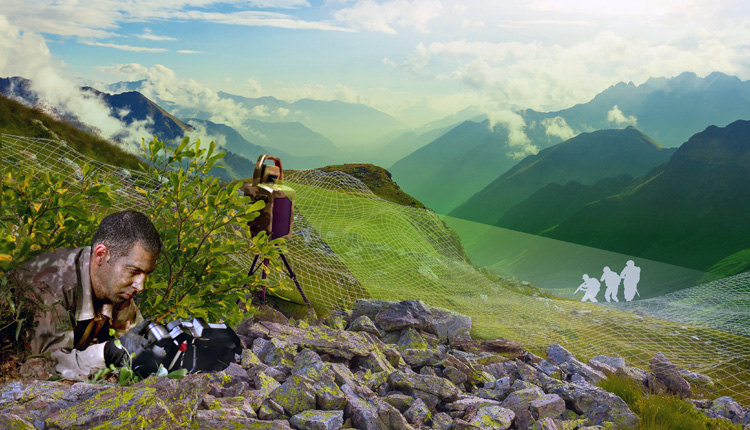 Seraphim Optronics - a long-standing provider of sophisticated electro-optic solutions for persistent surveillance - will highlight its GABRIEL surveillance system at EUROSATORY 2018.
Based on Seraphim's RAPHAEL, GABRIEL is a man-portable, multi-sensor target observation and surveillance system, for maximum persistent terrain dominance by both vehicle-mounted and dismounted personnel from a safe distance.
Offering wide area coverage for effective defense and intelligence, GABRIEL enables forces to detect movement at a distance of up to 2 kilometers. Lightweight, yet robust, the system can be carried in a backpack, is quickly deployable, and easy to operate. Its human machine interface (HMI) uses known icons and symbology. The entire process of calibrating GABRIEL's electro-optics and RADAR with its tablet-displayed map takes a matter of minutes, and no infrastructure is required.
"GABRIEL is an innovative tactical surveillance system that brings integrated electro-optics and RADAR capabilities to forces on the move," says TsuliHershkoren, CEO of Seraphim. "RADAR detections and live video from GABRIEL are dispatched to a tablet via WiFi, cellular or cable communication, and the information is disseminated quickly for a rapid tactical response to emerging threat."
At the exhibition, Seraphim will also be displaying ARIEL, a lightweight, modular, remote-controlled target observation and acquisition system, designed for combat multi-tasking. ARIEL provides superior portable day and night observation, by allowing quick deployment under variable field conditions. It utilizes either built-in video motion detection (VMD) or seismic sensors to detect human or vehicular movement, awaken the system and slave its camera to a detected target. The sensors' sensitivity can easily be adjusted by the user, before or during the mission.