The two operational demos took place during a recent military exercise and an International Fire Symposium. Both ended with a perfect hit on the targets.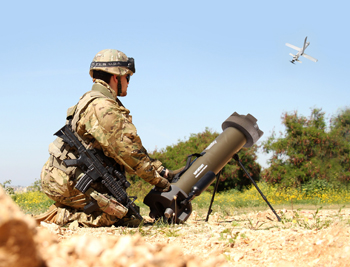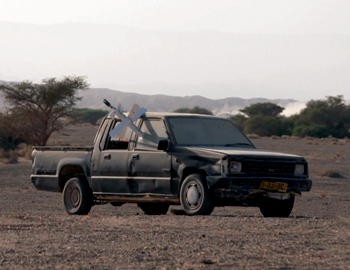 UVision Air Ltd. - a global pioneer of lethal aerial loitering systems of all sizes - has demonstrated its Hero-30 short-range loitering system to strategic clients.
The two successful demonstrations took place in May 2018: the firstwas carried out with a live warhead and was performed by military operators of a strategic customer during a militaty exercise.The seconddemonstration was performed during the International Fire Support Symposium and was observed by representatives of the armed forces of severalNATO countries. Both resultedina perfect hit on the targets.
"These recent trials forstrategic customers are just the latest in a long list of successful trials" says Noam Levitt, CEO of UVision. "Thescenarios demonstrated with the Hero-30 included the silent pneumatic launch, loitering and ISR capabilities,locating and locking on to the target and finally the precise hit (less than one meter CEP).The demonstration also highlighted one of the Hero-30's big operational advantages - its ability to respond to rapid, unpredicted changes in battlefield conditions, by conducting a full abort of an attack in mid-air, automatically returning to loitering mode and quickly reengaging the targets".
Man-pack portable, the Hero-30 is the smallest system in the UVision family of smart loitering systems. Deployable within minutes, it is capable of speeds of up to 100 knots and is ideal for anti-personnel missions or against light vehicles. Weighing in at just 3kg, including a 0.5kg warhead, it has a range of up to 40km and an endurance flight time of 30 minutes.