Collins Aerospace generator delivers 50 percent more onboard power than legacy system as part of the Army's M1A2 SEPv3 upgrade
Generator's design derived from company's proven electric power aerospace applications
More than 250 units shipped to date under contract received from General Dynamics in 2013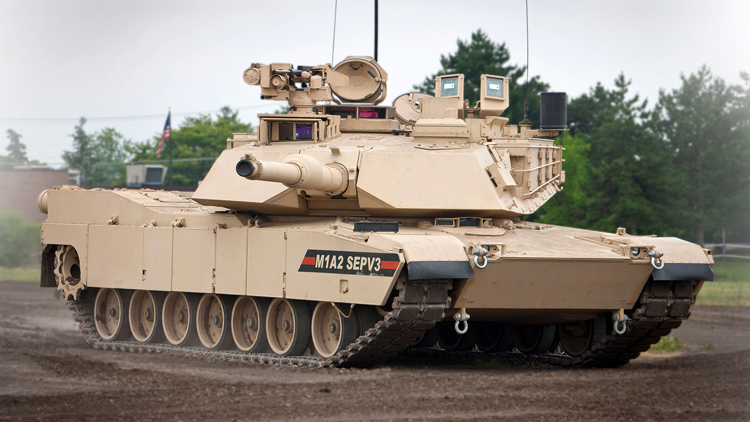 Abrams M1A2 SEPv3
Collins Aerospace Systems, a unit of United Technologies Corp., today announced that it has shipped more than 250 of its electric generators to the US Army for the Abrams M1A2. The generators are part of a contract Collins Aerospace received from General Dynamics in 2013, which calls for the company to deliver more than 400 generators through 2021. As part of the Army's System Enhanced Package version 3 (SEPv3) to improve the M1A2's performance and extend its service life, Collins Aerospace's generator delivers 50 percent more onboard power than the vehicle's legacy system in the same space, enhancing the tank's survivability and reliability.
With its increased power, the electric generator helps improve the M1A2's survivability by enabling the addition of advanced systems, such as laser warning receivers and radio jamming capabilities. Unlike the vehicle's legacy system, which did not deliver full power at idle, Collins Aerospace's generator uses advanced magnetics and active load management to deliver 100 percent rated power throughout the M1A2's operating range. In addition, the state-of-the-art system boasts enhanced digital capabilities through its advanced generator control, diagnostics and communications features, providing opportunities for health monitoring and predictive health maintenance. For ease of installation, Collins Aerospace also designed the generator to fit in the same space as the legacy system without requiring major changes to the vehicle or its existing electric systems architecture.
Collins Aerospace derived the M1A2 generator's design from its proven electric power applications for aerospace, leveraging intellectual property from systems currently flying on several different platforms.
"With decades of experience as the world leader in providing more electric solutions to the aerospace industry, Collins Aerospace is now applying that expertise to ground vehicles to help the US Army warfighter achieve mission success," said Kevin Raftery, vice president and general manager, ISR & Space Solutions for Collins Aerospace. "As the Army continues to explore more electric options for future platforms, such as hybrid-electric powertrains for the Optionally Manned Fighting Vehicle, Collins Aerospace looks forward to continuing to work with the Army to support its electric power needs."