By Lt. General P.C. Katoch (Retd)


Former Director General of Information Systems, Indian Army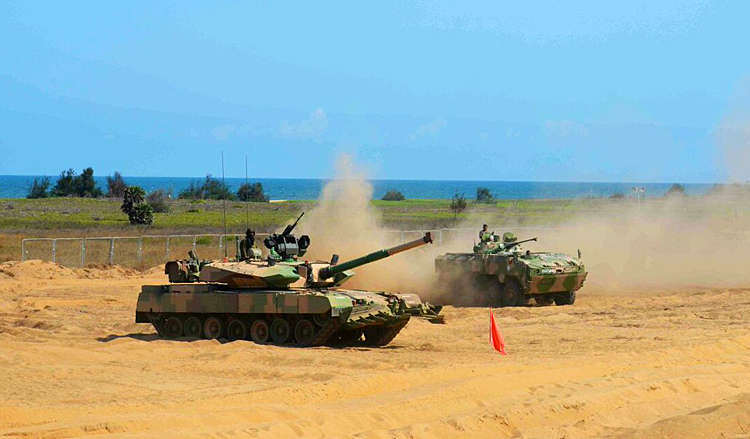 DPSUs and DRDO are still the primary agencies for Indian Armed forces modernisation
The Indian Army set up its own Army Design Bureau (ADB) in August 2016 whose charter included: one, act as central repository of technical know-how for the Indian Army; two, collate operational requirements from field formations and bring them forward for deliberations with DRDO, OFB, DPSUs, defence industry and academia; three, assist formulation of GSQRs and Statement of cases in respect of Ind1an Army; four, collate and bring to fruitation innovations undertaken by field formations; five, subsume Army Technical Board (ATB) and Simulator Development Division in its organization and adopt their character; six, act as nodal point to integrate and synergize efforts of various Category 'A' establishments having domain specific centres of technological excellence; seven, generate long-term research requirements for the Indian Army and share the same with the DRDO and academia, and; eight, assist in identifying various projects for the DRDO and be the single point contact with it. ADB was a unique initiative by the Army in acting as a bridge between the Army and the private sector to meet the Army's requirements; shift from total dependence on the DRDO alone. The venture has paid off. The Federation of Indian Chambers of Commerce and Industry (FICCI) has responded with a report titled '1st Compendium on Solutions to Problem Statements', which addresses solutions to 27 of the 130 problems enumerated by the Army Design Bureau (ADB) in three separate reports.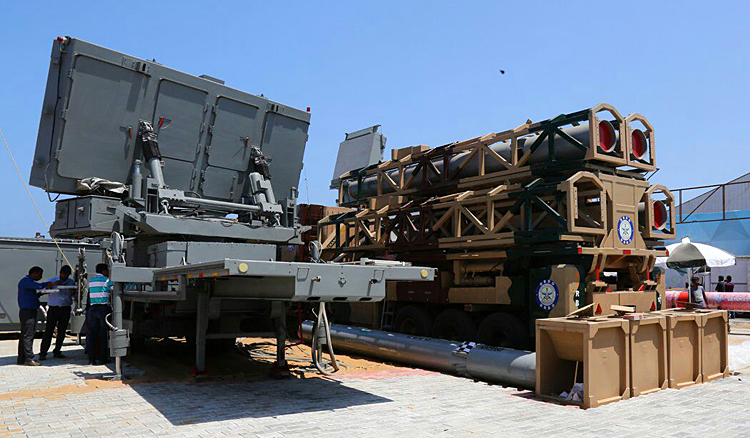 Private Sector can provide solutions to some, if not all, of Army's requirements
Through these reports, the private sector has come up with solutions to increase awareness about troop location during operations, make fuel storage safer at forward bases, and provide high-calorie food to improve the efficiency of soldiers at high altitudes; suggesting solutions to problems identified by the Army. The Compendium lists out a host of solutions from palm-sized UAVs (unmanned aerial vehicles) for surveillance, drones capable of ferrying stores to high altitudes, identification friend or foe (IFF) systems, scaling up performance of Russian-origin tanks to puncture proof tyres and the like. Significantly, Bengaluru-based DC Enterprises has claimed it can develop palm-sized drones, weighing 300-600gm, for reconnaissance, surveillance and detection of intruders in 12-18 months; this nano-drone will have a range of 2 km, endurance of 30 minutes and can be deployed in under three minutes. DC Enterprises has also offered drones that can carry 50kg loads to support troops in remote high-altitude areas, replacing mules and porters. New Delhi-based Tata Power SED has offered light-weight night vision devices, surveillance cameras than can detect humans from a distance of 20km at night, and sniper scopes to engage targets with greater precision. Alpha Design Technologies (ADT) Private Limited, another Bengaluru-based company has sought 3 cr from Army to develop IFF systems that will help identify friendly forces among hostile targets. ADT claims it can produce six to eight IFF systems for trials within a year. These are excellent developments, clearly indicating the potential that lies in the private sector, one example being the mini drones for reconnaissance, surveillance and detection, as well as load delivering loads that the Army has been waiting for years – solely depending on the DRDO.
The Army is reportedly studying the FICCI Compendium to figure out how the solutions can be best used to increase the force's efficiency and Army Chief General Bipin Rawat has reportedly told the private sector that Army is ready to accept the solutions even if the companies met 60-70 per cent of the Army's requirements, provided firms kept working on improving the quality of their solutions. But this is where the hindrances embedded in the system would likely take over: DRDO, that will like to grab every project; private industry projects can keep lying in MoD for months unless the 'through DRDO' route is taken, and; red-tape within MoD that keeps projects in limbo unless issue comes in media limelight or requisite 'grease' is applied to facilitate movement of files. Take for example the 'Bullet Resistant Vests' developed by Dr Shantanu Bhowmik, Head Research & Projects, Department of Aerospace Engineering, Amrita University, Coimbatore; the proposal titled "Development of Hyper Velocity Impact Resistant Ultra Light Weight High Temperature Resistant Thermoplastic Polymer-Carbon Fiber Composite" was lying with MoD for months despite Dr Bhowmik writing to then Defence Minister Manohar Parrikar that the proposal needs to be progressed expeditiously since similar research is ongoing by foreign companies like Boeing, EADS, Airbus, Lockheed Martin, Bombardier etc for developing high performance thermoplastic-carbon fibre composite for various applications in aviation and defence, and that Amrita University was in the forefront of this technology globally. Knowing the proposal had little chance if progressed directly with MoD, Amrita University had sent the proposal to DRDO and the joint propel TDF-DRDO was then sent to MoD. It is only after the media noise on delay of the project that it was approved by the government – to be included in the 'Make in India' project. How soon the Army can get over these glitches, only time will tell.