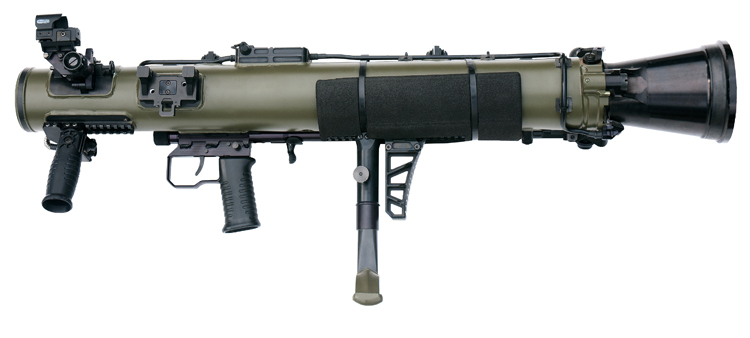 Carl Gustaf
On May 28, Defence Acquisition Council (DAC) under the leadership of Minister of Defence Nirmala Sitharaman gave its consent to the procurement of thermal imagers and infrared sensors valued at over 6900 crore. Giving boost to the indigenization, the two approvals are under the 'BUY (Indian) IDDM' of the defence procurement procedure.
According to the press statement issued by the Ministry, the approval was "for undertaking Design and Development of the Long Range Dual Band Infrared Imaging Search and Track System (IRST) for Su-30 MKI aircraft under 'Make II' sub category and subsequently, for procurement of at least 100 IRSTs under 'Buy (Indian-IDDM) category."
The IRST allows fighter aircrafts to identify and track enemy aircrafts through their heat signature and engage them with heat seeking air to air missiles. All modern aircraft come with IRSTs either mounted on its airframe in front of the canopy or on the belly of the aircraft. It helps aircraft to track enemy aircraft without using radars and exposing itself to passive detection. The aircraft with longer range IRST and longer air to air missile will come out winner. The system will be able to operate in day and night conditions and will substantially enhance the capabilities of the aircraft.
Last year, government came out with a questionnaire for the Indian companies interested in making this system. According to the questionnaire, companies will have to ensure 40 per cent Indigenous Composition (IC). The technical requirements also include automatic tracking, ground target detection, output the video data and direct connection to the Multi Function Display of the aircraft. Companies were asked to confirm whether the system would require any structural change in the Su-30 MKI.
All the major fighter aircraft manufacturing countries have IRST capability and acquiring them will take India one step closer towards self-reliance in fighter technology.
In another decision, DAC "approved procurement of Thermal Imaging (TI) Night Sights for the Rocket Launcher (RL) used by the Army and the Air Force under 'BUY (Indian) IDDM' category through established Indian Vendors." This will be for the 84mm man-portable recoil less 'Carl Gustaf' rocket launchers which is used in operations against moving and static targets and field fortifications.
Talking about the need for IR sight system, the release said, "The sight will enable own troops to detect and recognize enemy tanks and soldiers' movement during night and engage them with greater efficiency. Furthermore, the effect of camouflage and concealment will be drastically reduced as RL detachments will be able to ascertain location of enemy taking cover behind foliage and thin walled constructions with greater ease."
In last few years many Indian firms have acquired manufacturing capability in the thermal imaging systems. These two programmes will give Indian firms the much required impetus to their indeginisation efforts.