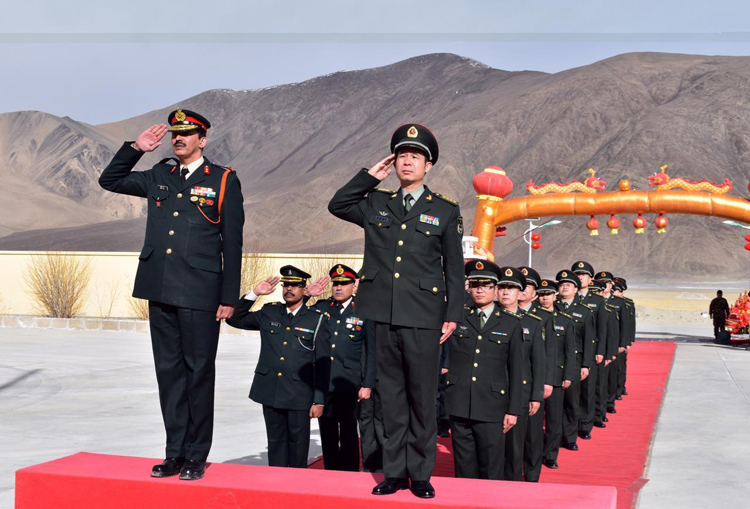 BORDER CBMs: Major General Sanjeev Rai and Senior Colonel Hou Jie lead their respective delegations in saluting the National Flags of India and China at the Border Personnel Meeting held on January 1, 2019 across Chushul, Eastern Ladakh
Indian and Chinese troops met at two points in Eastern Ladakh on New Year's Day as part of Confidence Building Measures (CBMs) aimed at reducing tensions between the two militaries on the unsettled boundary.
The border personnel meetings took place at Chushul-Moldo and Daulat Beg Oldie-TWD, the designated meeting points. The Indian delegations were led by Major General Sanjiv Rai and Colonel SS Lamba respectively while their Chinese counterparts were Senior Colonel Hou Jie and Colonel Song Zhang Li respectively. The meetings took place on the Chinese side.
The meetings started with the saluting of the National Flags by the delegations, which was followed by ceremonial addresses by the respective delegation leaders.
"The addresses reflected the mutual desire of maintaining peace and improving relations at functional level at the border," a spokesman of the Indian Army's Northern Command stated.
The Chinese hosts also staged a cultural programme showcasing Chinese culture and traditions.
The ceremonial Border Personnel Meetings were held in the backdrop of the latest edition of Exercise Hand-in-Hand which was held between the two armies at Chengdu in China.
"Both the delegations interacted in a free, congenial and cordial environment. The delegations parted amidst feeling of friendship and commitment towards enhancing the existing cordial relations and maintaining peace along the border. Both sides also sought to build on the mutual feeling to maintain peace and tranquility along the border," the Indian statement added.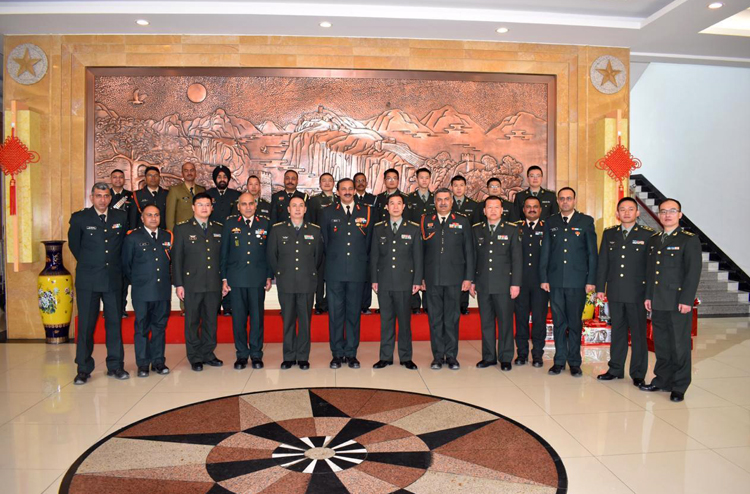 The Indian and Chinese delegations at the Chinese hut for Border Personnel Meetings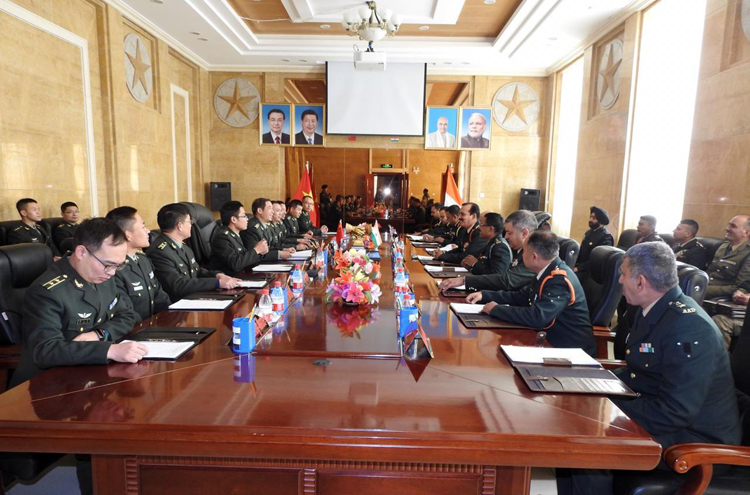 The two sides discussing measures to maintain tranquility on the Line of Actual Control in Eastern Ladakh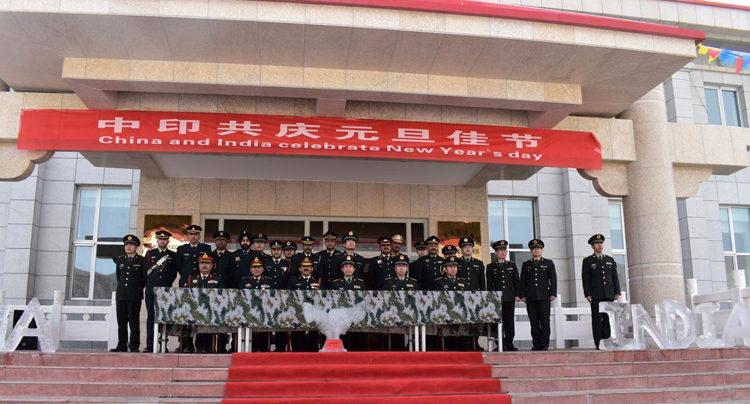 The hosts staged a cultural propgramme for the Indian delegation