The Israel Ministry of Defence will deliver 17 radar systems produced by Israel Aerospace Industries (IAI) to the Slovak Ministry of Defence in an agreement that amounts to approximately €148 million.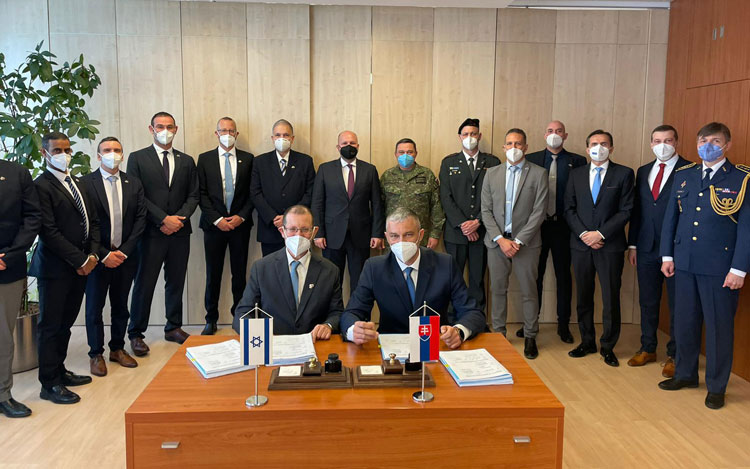 Signing Ceremony
In a celebratory ceremony held on March 25, 2021, at the Slovak Ministry of Defense in Bratislava, Slovak National Armaments Director, Zekucia and Head of the Directorate of International Defense Cooperation (SIBAT) in the Israel Ministry of Defence, Brigadier General (Res.), Yair Kulas, signed a first-of-its-kind agreement between the two countries for the procurement of 17 radars produced by Israel Aerospace Industries (IAI).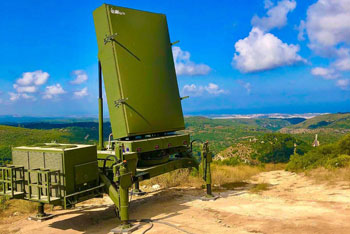 The MMR Radar
The agreement includes the transfer of technology and knowledge from Israel to Slovakia, as well as industrial cooperation. The radar components will be manufactured in collaboration with defence industries in Slovakia, under the professional guidance of IAI and the Ministry of Defence.
The flagship MMR radar, manufactured by Israel Aerospace Industries (IAI) subsidiary, ELTA systems, will provide the Slovak defence establishment with a complete aerial situational assessment. The radar detects airborne threats, classifies them, calculates their threat level and provides essential data that enables systems to neutralise multiple threats simultaneously. In addition, these radar systems will be interoperable with NATO defence mechanisms.