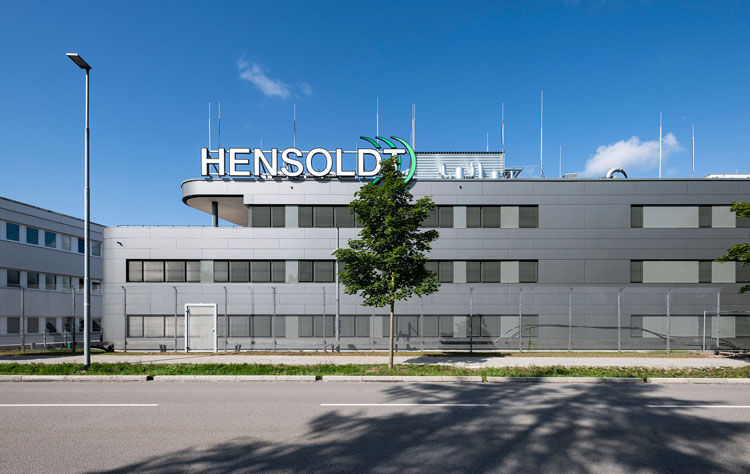 Exterior view of HENSOLDT facilities in Taufkirchen
HENSOLDT has entered into an agreement to purchase MAHYTEC, a leading manufacturer of hydrogen storage tanks and renewable energy storage systems. Once the transaction will be completed, after all the necessary approvals have been obtained, HENSOLDT will add highly innovative technologies for compressed hydrogen storage in composite tanks as well as solid storage with metal hydrides, further complementing its portfolio of solutions to produce, store, and transport hydrogen-based regenerative energy.
Thomas Müller, CEO of HENSOLDT said, "Our mobile, hydrogen-based solutions secure our clients' energy supply even in difficult to access areas or in crisis situations. With the acquisition of MAHYTEC we add state-of-the-art hydrogen storage technologies, which gives us an edge to address key energy challenges of the future for our customers both in defence and non-defence markets."
Jérôme Giraud, CEO of HENSOLDT NEXEYA France mentioned that "We are very happy to welcome the employees of MAHYTEC at HENSOLDT, which we already know very well from existing partnerships. MAHYTEC features a highly innovative technology portfolio in composite tanks and solid storage, which will help us to drive sustainability in highly demanding areas such as heavy mobility and aeronautical applications."
"We are very much looking forward to joining HENSOLDT's successful journey. MAHYTEC's leading hydrogen storage solutions and our proven experience perfectly complement HENSOLDT's product offering in that area. Together with my team we are very pleased to become members of the HENSOLDT family which we already know for a long time" said Dominique Perreux, CEO of MAHYTEC.
Hydrogen as part of HENSOLDT's sustainability strategy
HENSOLDT also uses its capabilities to store and provide hydrogen-based green energy to reduce its own carbon footprint. Already today, one of its sites in France is running entirely on hydrogen-based energy. The completion of the transaction is expected before summer 2021, depending on the necessary approvals by the relevant authorities.