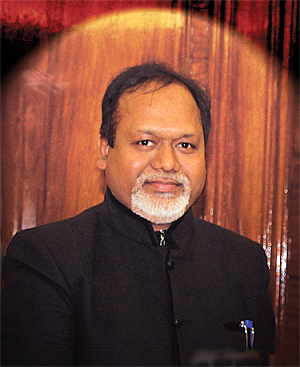 This issue of SP's Land Forces coincides with Indonesia's Tri-Service Defence event named INDO DEFENCE 2018 EXPO & FORUM which will be held at Jakarta International Expo Kemayoran, Indonesia from November 7-10, 2018. Indonesia is now the world's third most populous democracy, the world's largest archipelagic state, and the world's largest Muslim-majority nation. Indonesia has been carrying out trade with China and India since the 7th century. Interestingly the name Indonesia is an 18th-century construct of two Greek words, "Indos" (India) and "nesoi" (islands), meaning "Indian islands." Indonesia has ambition of becoming a regional military power as it is the world's fourth most populous country and the largest in SE Asia; is the world's 16th largest economy, which is expected to be the seventh largest by 2030. Indonesian waters remain the most dangerous in the world and accounted for more than 20 per cent of all incidents reported worldwide. India and Indonesia have very good relations and a strong defence cooperation base.
The lead article is on the Future Infantry Combat Vehicle (FICV) project which was termed as a game changer for an integrated defence eco system both for infrastructure development and high technology infusion, under the otherwise illusive 'Make in India' format. It had raised optimism in the nascent yet vibrant Indian Defence Industry. However, self created ambiguities of its future have only multiplied, in an otherwise clean and clear EoI evaluation by Integrated Project Management Team (IPMT) submitted to MoD in Nov 2016 which should have paved the next step forward. The author's contention is that the story of FICV is a saga of illusions and a case study of wavering bureaucratic decision making, compromising future operational capability and national security. The author has tried to place the project in its correct perspective and suggested a blue print for progressing the project to its logical end. Urbanisation is gaining momentum world over and by 2050, nearly two-thirds of global population of 9.7 billion is expected to live in cities, where the less developed countries are urbanising at faster rate than the developed countries. Urbanisation, together with upheavals in demographic trends and violence, domestic political power dynamics and changes in character of armed conflict have brought urban warfare into prominence. The rise of non-state actors has added another significant dimension to urban warfare, where global political violence is more in cities and towns. From urban riots and endemic urban violence in Af- Pak, terrorist organisations like ISIS, Boko Haram, Al Shabaab, Al Qaeda, Haqqanis, LeT and many others are wreaking attacks around the world. Since this is a growing trend thus an article on the subject is included.
According to GTD 2017, five countries accounted for three quarters of all deaths from terrorism: Iraq, Afghanistan, Syria, Nigeria and Pakistan. These same countries have been the five most affected by terrorism every year since 2013 but for the first time Turkey was one of the ten most affected countries. Terrorism effects 77 nations. Thus UN has established the Office of Counter-Terrorism headed by an Under Secretary General. This will lead to UN assistance for counter terrorism and enhanced cooperation amongst nations for carrying out counter terrorism operations. Thus an article on the subject.
Prime Minister of Italy, Giuseppe Conte, paid an official visit to India on October 30, 2018 at the invitation of Prime Minister Narendra Modi. From the joint statement it appears that both India and Italy are seeking to put an end to the uneasiness that crept into bilateral relations and are ready to forge strong strategic and economic bilateral ties. This issue wraps up with the usual news digest and flag postings. Wish you all readers a happy, prosperous and peaceful Diwali and happy reading!