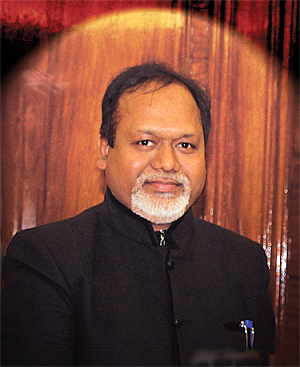 The first issue of SP's Land Forces coincides with the Aero India Show 2019 thus the lead article is an exclusive interview with Director General Army Aviation Lt General Kanwal Kumar in which he mentions the role and the integration of the third dimensional capability in future wars. Accordingly, the ongoing capability development of Army Aviation is aimed at providing integral reconnaissance and surveillance, intimate tactical lift and direct application of fire power across the full spectrum of operations. This is followed by a conceptual article on force modernisation in which the author suggests that it should include the principles of retaining the capacity and readiness to accomplish combat superiority, expand new capabilities to cope up with the emerging threats, harnessing joint force capabilities and optimising force mix through a combined arms force application.
One of the largest air defence acquisition programmes in India is Medium Range SAM (MRSAM), being developed jointly by DRDO and Israel Aerospace Industries (IAI) which will meet the air defence requirements of the army, navy and the air force thus a write up is included in this issue.
There has been a major traction towards filling up critical voids in infantry weapons thus there is an article on small arms in which the author reviews the causes of current voids and twist and turns taken to start the process of filling them up. Infantry should be given the best assault rifle and CQB carbine specially when the terrorists have access to best weapons and technology.
Modern technology has enabled the military to fight during the night, almost as it was day thus all modern armies are equipped with night fighting capability. Thus there are articles on night vision devices and the latest sighting systems, starting with Thermal image (TI) scopes where the author briefly explains the technology involved and reviews the systems available.
The indigenous effort in this is led by Bharat Electronics Limited (BEL) who have established BEL Optronic Devices Ltd. (BELOP) to manufacture and supply these systems to Indian Armed Forces. Private players in collaboration with foreign companies have also joined the fray to cater to the Indian market.
The issue wraps up with the usual news digest. Happy reading you discerning readers and meet you all at the Aero India Show - Hall E, Stall Number 1.5.