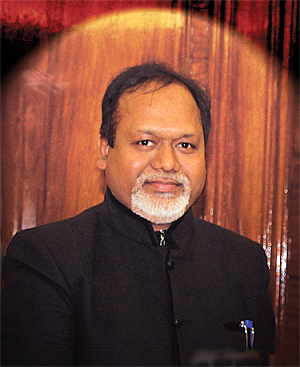 The highlight of this special issue to mark the Indian Army Day, is an exclusive interview of Chief of the Army Staff General M.M. Naravane. He stressed that the Indian Army continuously and consistently trains itself for the changing character of war. By leveraging modern capabilities and new technologies, we will emerge victorious. On 'Capability Development' he shared that a total of 55 schemes valued at approximately 44,000 crores (about $5.9 billion) have been contracted as part of the modernisation. On the situation in Ladakh, he was hopeful that it will be resolved through dialogue and discussion. He assures the Nation that all logistics required for high altitude and extreme cold conditions have been taken care of and there is no cause for concern. On the Swarnim Vijay Varsh - 50 years of 1971 War, the Chief of the Army Staff said that the war also showcased excellent inter-services integration and professional civil-military relations, both of which are required for defeating one's adversary soundly.
He also addressed the press before Army Day. His entire address is reproduced here in the magazine as he covered the entire gamut of issues and challenges facing the Indian Army. Also included in this issue are glimpses from the Army Day parade as a part of the Army Day celebrations.
The role played by Indian Army in Nation building cannot be highlighted enough! We have an article on this subject where Lt General Pradeep Bali (Retd) gives an overview of the various roles played by the Army which directly contribute and assist in Nation Building. Indian Army is also the largest contributor to UN missions.
The article on Scholar Warrior Ethos of Indian Army by Major General Yash Mor (Retd) stresses that the Army as an institution cannot allow any compromise in its own standards of ethics and probity. The impeccable character and transparency that is expected of soldiers should be constantly reinforced.
The nation celebrates 50 years of the 1971 war with Pakistan, leading to the liberation of (now) Bangladesh. In an article in this issue Lt General P.C. Katoch (Retd) takes us through how the Indian Army, ably assisted by the Air Force and Navy, achieved its greatest military victory with the surrender of 93,000 Pakistani troops – the largest number of prisoners taken in any war after World War II.
Cost of conventional war is pushing the use of unconventional warfare. Called hybrid, proxy or irregular warfare, they all fall under the umbrella of Grey Zone warfare. In an in-depth article, Lt General Dushyant Singh (Retd) talks about the threats in the grey zone and what needs to be done to meet these latest challenges and overcome them.
This issue wraps up with the usual News Digest and Flag appointments. Wish you all discerning readers a very Happy Republic Day!