While the world is cancelling a host of leading shows, India has gone ahead with unmatched conviction and is organising Aero India 2021 with not even a fraction of change or an effect out of COVID-19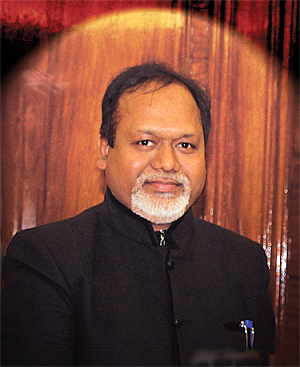 A distinct component of major defence and air shows, like the upcoming Aero India 2021, is the showcasing of futuristic technologies under development which on implementation will be extremely useful to man and machine. Some of these technologies have the potential to shape the battlefield landscape. Keeping this in mind, the lead story of this issue of SP's Land Forces by Lt General P.C. Katoch (Retd) is on the evolving trends in warfare and therefore what the future armies will look like. The author feels that rapid technological advances will continue to revolutionise the five dimensional conflict of aerospace, land, sea, cyber and electromagnetic space.
An area of newer technologies is the significant developments taking place in the space of "Unmanned Systems", popularly called as Drones. Drones can be used for intelligence operations, surveillance and reconnaissance (ISR), target acquisition, precision strikes and post strike damage assessment. Militaries are operating unarmed and armed drones; as small as 16 gram Black Hornet Nano with a 2 km range to the 40 feet Wingspan Global Hawk - bigger than most commercial airliners. This issue of SP's Land Forces covers this subject extensively with an article on Swarm Drones by Lt General Dushyant Singh (Retd), Indian Army's use of Drones by Lt General Naresh Chand (Retd) and the Looming Threat by Lt General P.C. Katoch (Retd). The article on Swarm Drones, aptly called the 'New Frontier of Warfare', deals with the concept of Swarm Drones, the developments taking place in this field and how to counter them.
The article on Army Aviation Corps (AAC) traces its origin and where it wants to reach in the future. AAC is growing in its tactical importance in the battlefield as a force multiplier. However it will need to accelerate its pace of modernisation and offensive capabilities to become a battle winning factor. There is also an article on Battle Tanks and whether they have outlived their utility in Battle grounds and if they have any future, given the technological advancements. Read this analysis by Lt General R.K. Jagga (Retd) to find the answer.
As usual this issue wraps up with the News Digest and Flag Postings. Wish you all discerning readers happy reading and in case you are in Bengaluru kindly visit us in Aero India 2021 at Hall-E, Stall: E4.6.