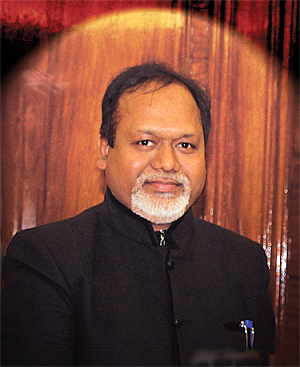 The most significant development amongst the military circles, in the recent past, was the appointment of General Anil Chauhan as the second Chief of Defence Staff. He took over on September 30, 2022. We, at SP Guide Publications, congratulate General Chauhan on his appointment as the CDS and wish him all the success in his new role.
Following the untimely demise of the first CDS, the Late General Bipin Rawat in a tragic helicopter crash on December 8, 2021, the position of CDS remained vacant while subjected to anticipation and speculation. Appointment of the first CDS was a historic moment for the Indian Armed Forces. Then CDS, General Rawat had moved at a rapid pace to bring about the desired change under the prevailing working environment. The appointment of the new CDS came as a big relief. The Nation's eyes are eagerly looking at General Anil Chauhan, the new CDS, for successfully taking forward the initiatives taken up by General Rawat. General Chauhan is known as a no-nonsense person who loves to take bold decisions. Looking at the vast experience and the visionary bent of personality of the new CDS, he must be envisaging to give impetus to increase logistic integration and communication compatibility with a view to not only amalgamate or augment the resources but also to provide great relief to the defence exchequer. More about General Chauhan, the defence situation in the country and the tasks and challenges ahead of him is highlighted in an article penned down by Lt General Abhay Krishna (Retd), former Army Commander of the South Western, Eastern and Central Army Commands.
Further outlining the defence scenario in the country and to showcase the uprising defence industry of India, the country's biennial show returns this month in Gandhinagar after being postponed from March. A report by Lt General P.C. Katoch (Retd), covering the unique facets of DefExpo 2022 is a part of this issue. The aim of the Expo is to display the might of the domestic defence industry which is now powering the 'Make in India, Make for the World' resolve of the Government.
As a boost to Atmanirbharta, defence exports are also under focus as the Government targets 36,500 crore by 2025 for arms exports. The country's arms exports have already shown a significant increase since 2014. A report by Ayushee Chaudhary on government initiatives to enhance exports and a few significant deals has been included. Additionally, the issue contains a report on Protected Infantry Mobility Solutions by Rohit Goel, highlighting the key role played by them in providing protected mobility to the Infantry, their key design elements and major global developments. A detailed report by Lt General P.C. Katoch (Retd) on Indigenous Loitering Munitions is added underlining how these have revolutionised the battlefield in recent years.
All this and with a lot more. Do visit us at Hall 8, Stall No. 8S.3 at the DefExpo 2022.
Happy Reading!