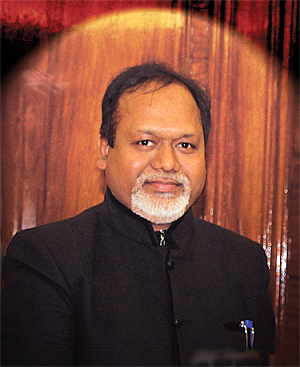 The world is at present undergoing a global reset! In these shifting sands of time, World leaders are traversing across continents, mapping their global geostrategic alliances - bilateral, trilateral or even multilateral, keeping in mind their national security interests. In this edition of SP's Land Forces, we bring some of such recent events, visits, meetings with a specific emphasis on India-Israel bilateral equation.
In the lead story, Ranjit Kumar covers the recent visit of the Israeli Foreign Minister Eli Cohen to India on May 9, 2023 where he had constructive meetings with Prime Minister Narendra Modi, Foreign Minister Dr S. Jaishankar, Defence Minister Rajnath Singh and others. While a common path for the strategic partnership of the two countries was discussed, especially on the pillars of agriculture, water, defence & security, mutual cooperation for the benefit of Arab nations was also underlined. Buoyed by becoming a part of four nation West Asian alliance I2U2 (India, Israel, USA, United Arab Emirates), both India and Israel are set to play a bigger role in the Arab World.
Major General Atanu K. Pattanaik (Retd) details the foundations of India Israel relations remembering the 61st Cavalry Regiment in the Indian Army that still celebrates the battle of Haifa every year in the memory of soldiers who laid their lives to liberate Haifa during World War I and some other significant moments. Recently, India and Israel marked 30 years of excellent ties and relations between India and Israel have really grown over the last 3 decades and there is a broad consensus between both the countries on further strengthening the bilateral strategic and defence cooperation. The 'India–Israel Vision on Defence Cooperation' adopted by both countries to enhance cooperation on futuristic defence technologies opens up tremendous opportunities to take the Indo-Israel partnership to infinite heights.
Lt General P.C. Katoch (Retd) shares a report on the recent three-day visit of Chinese President Xi Jinping to Moscow with Russian President Vladimir Putin that definitely could not go unnoticed especially by the United States, given that America's Joe Biden administration had "warned" China not to militarily support Russia in Ukraine. The Ukraine war has also seen the NATO membership of Finland being pushed through expeditiously. This is being covered in another report that also includes the realignment in relations taking place in the Middle East with China playing the mediator.
This edition also includes glimpses from the official talks of the Indian Prime Minister with the Japanese counterpart during the latter's visit to India. The India-Japan bilateral strategic relations, is one of the success stories of Indian diplomacy in the first two decades of the 21st century, which the world is watching closely.
All this and more in this issue of SP's Land Forces!