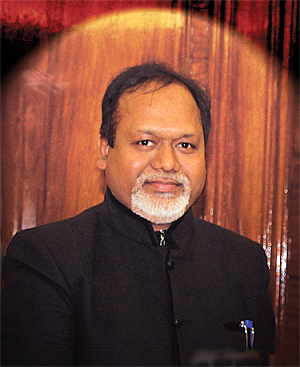 The Indian Army has continued to be the crown of the nation, serving and protecting the country over years. Last month on January 15, the Indian Army celebrated its 75th Army Day in line with the 75 years of Independence and Azaadi ka Amrit Mahotsav that the country is celebrating. For the first time Army Day celebrations moved out of the National Capital and took place in Bengaluru. This edition covers a sneak peek into the Army Day celebrations that included a display of valour and adventurous aspects of the Army.
The edition also features an exclusive interaction with Chief of the Army Staff General Manoj Pande in which he clarified that the Indian Army is not 'downsizing' but 'rightsizing', while also covering a wide range of subjects, touching on how the Indian Army is developing its capability and operational readiness to meet the continuous challenges facing them across the spectrum of conflict. All aspects, he stated, are ultimately contributing to enhancing operational effectiveness of a soldier are being addressed. These encompasses weaponry, situational awareness, communication and protection measures.
The Situation along the northern borders is stable and under control, but remains unpredictable," stated General Manoj Pande, as he addressed a press conference ahead of the Army Day on January 15 where he summarised the year and the current scenario. A report by Neetu Dhulia from his address is included in this issue.
The Union Budget for 2023-24 was released on February 1 and in that, the defence budget 2023-2024 is 5.94 lakh crore, an increase of about 12.5 per cent over last year. A total of 1.62 lakh crore has been set aside for Capital outlay that includes purchasing new military equipment like fighter jets, submarines, warships, missiles and other military hardware. A quick summary of the defence budget by Lt General P.C. Katoch (Retd) is included in this issue.
As curtains fall on a tumultuous year 2022, Major General Atanu K. Pattanaik (Retd) presents a snapshot of the year gone by and the changed geopolitical world that it leaves behind. A goodbye to an otherwise eventful and some would call a watershed year in the planet's history, he states.
In view of the recent developments along the Northern borders there is a need to focus on effective Air Defence (AD) weapon systems which will strengthen the Air Defence capabilities. Keeping this in mind, the Defence Acquisition Council recently accorded acceptance of necessity (AoN) for procurement programmes worth 4,276 crores for missile system under the Buy (Indian-IDDM) category. A report on this by Lt General P.C. Katoch (Retd) is also included.
All this and more in this issue of SP's Land Forces!
Do visit us at Hall C, Stall No. CS1.13 at the Aero India 2023.