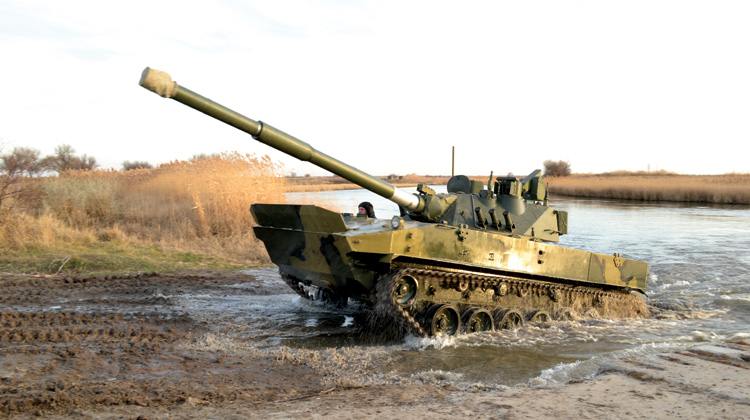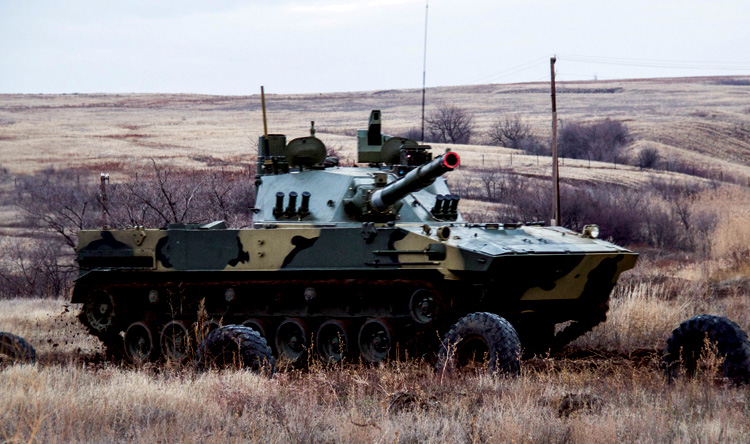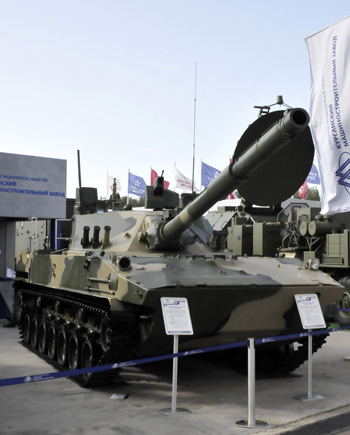 Rosoboronexport JSC (part of the Rostec State Corporation) is launching the Sprut-SDM1 light amphibious tank built by the Tractor Plants Concern in the world arms market.
"This is a unique piece of armament unrivaled throughout the world. The Sprut-SDM1 is the only light amphibious fighting vehicle in its class that possesses the firepower of the main battle tank. It is capable of disembarking from a ship and operating day or night in terrain impassable for other similar vehicles. Rosoboronexport expects increased attention to this vehicle from countries having difficult terrain, such as water obstacles, marshes and mountains. In particular, a number of South-East countries have already shown great interest in the Sprut-SDM1," said Rosoboronexport's Director General Alexander Mikheev.
The Sprut-SDM1 is designed to provide fire support to infantry, engage armored targets, destroy enemy strong points and fortifications, and conduct battlefield reconnaissance and security. It is intended for equipping the Marine Corps and tank units of the ground forces.
The Sprut-SDM1 has a powerful armament suite, corresponding to the main battle tank, and includes a 125-mm gun, a 7.62-mm remote-controlled machine gun, and a 7.62-mm coaxial machine gun. The vehicle is equipped with a guided missile weapon system designed to engage armored targets, including ERA-equipped ones, at ranges up to 5 km.
Its state-of-the-art highly automated digital fire control system enables target detection, recognition and destruction on the move and at the halt, in poor visibility conditions, day or night, using different types of gunner's and commander's sights.
The amphibious tank offers a high level of protection for vehicles in the class. Its low weight and capability to cross water obstacles afloat ensure a high level of terrain passability. It is capable of fighting in the highlands and hot tropical climate, firing its gun while afloat.