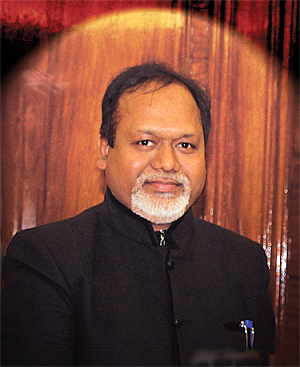 Regiment of Artillery celebrate their 195th 'Gunners Day' on September 28 and thus the 2 lead articles in this issue by Lt General P.C. Katoch (Retd) are dedicated to the vital role played by this arm in the battlefield. In the lead article, the author stresses that the modernisation of Artillery, equipped with a mix of suitable artillery platforms, would be essential and gives a brief overview of the developments in the modernisation of Indian Artillery which is being driven by the 'Make-in-India' and 'Atmanirbhar Bharat' initiatives. In another article on the Trends in Artillery Weapon Systems, the author talks about the new age artillery in hybrid warfare that will revolve around long and precision strike capabilities through drones, missiles and long-range shoot and scoot guns and rocket systems. Drone warfare capabilities will provide game-changing potential. Artillery is a key element and must squarely respond to the challenges of technology enabled hybrid warfare.
Recently, India and Israel marked 30 years of excellent ties with a visit of the Israeli Defence Minister to India. Ranjit Kumar covers this visit during which the Israeli Defence Minister met the Prime Minister Modi and Defence Minister Rajnath Singh. The visit gave an opportunity to see the full range of bilateral relations and reiterate the commitment to expanding cooperation for the security & prosperity of both nations.
Relations between India and Israel have really grown over the last 3 decades and there is a broad consensus between both the countries on further strengthening the bilateral strategic and defence cooperation. In another article, Lt General P.C. Katoch, explores the 'vision statement' that has been adopted by both the countries and which will pave the way fordefence cooperation in the future. The 'India–Israel Vision on Defence Cooperation' to enhance cooperation on futuristic defence technologies opens up tremendous opportunities to take the Indo-Israel partnership to infinite heights.
The requirement of inducting armour on the Northern Frontiers is indisputable as stated by Lt General J.K. Sharma (Retd) in his article about Light Tanks. Given the dynamics of threat across the LAC off late, it seems that modernisation of infantry including mechanised infantry may be accelerated.
All this and with a lot more, this issue ends with a brief news digest & major appointment.
Do visit us at Hall 8, Stall No. 8S.3 at the DefExpo 2022.
Happy Reading!